With the Galaxy S3 proving to be such a success, Samsung hasn't strayed too far from that design with the Galaxy S4. The rounded edges and lozenge-shaped home button at the bottom of the phone are all instantly recognizable. As expected, the Galaxy S4 has a 5in Full HD (1,920x1,080) Super AMOLED screen. That's a stunning 441ppi, making this one of the highest-density phones that we've seen.
When holding such a remarkable mobile on hand, I bet its surprising entertaining feature will grab your most attention. No mater playing games, watching videos or reading books on Galaxy S4, you will embrace the best experience. However, not all the video formats can be supported by Galaxy S4. If you come across some videos that fail to play on it, the only solution is convert these files to Samsung Galaxy S4 supported formats. And you can quickly and easily finish this job as long as you have an excellent Samsung Galaxy S4 Video Converter. Here Any Video Converter Freeware will be your best choice.

Samsung Galaxy S4 takes almost every specs to an extreme – the screen is larger (5 inches), the resolution is greater (1080p), the battery capacity higher (2600mAh), the processor faster (1.9GHz quad-core or 1.6GHz octa-core) and the rear-facing camera stuffed with more megapixels (13, to be exact).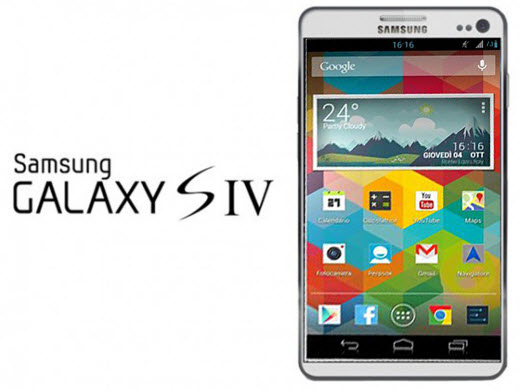 How to convert video to Samsung Galaxy S4?
Here the following is a brief guide on how to convert unrecognized video files to supported format of Samsung Galaxy S4 via Any Video Converter Freeware.
Step1:
Click "Add or Drag File(s)" Button or "Video(s) +" Button to add video.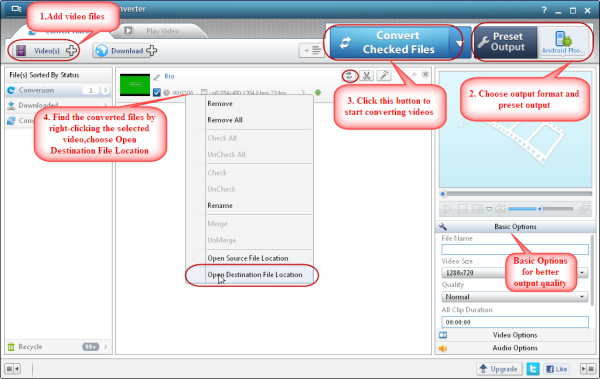 Step 2:
Click "Preset Output" and choose your output device and output format. Then click "CONFIRM" Button to confirm. You can scroll to Android Tablets then choose "Samsung Galaxy S III MPEG-4 Movie(*.mp4)".
Tips for Showing Best Video Formats Supported by Samsung Galaxy S4:
Video Format: MP4, H.264, H.263, WMV, DivX, XviD
Video Resolution: 1920 x 1080 pixels
Audio Format: MP3, WAV, eAAC+, WMA, FLAC
Step 3:
Click "Convert All File(s) NOW" Button to start converting. Once the conversion is completed, right click on the video thumbnail select "Open Destination File Location", there will show you the converted video files.
Then you can transfer the converted videos to your Samsung Galaxy S4. Apart from converting videos for Samsung Galaxy S4, you can also download video from YouTube, facebook, nicovideo, myvideo, vevo, veoh, dailymotion, break and more online streaming video with this Free Samsung Galaxy S4 Video Converter.
Introducing Samsung Galaxy S4 -- YouTube