How Will AI Enhance Surveillance Video Quality
"Help. What can I use to enhance a security video? Is there any easy way to enhance the surveillance video so that I can see the thief's car plate? Does AI can make surveillance videos clearer?" - Curt Bryant
Surveillance video is often grainy, badly lit. Digital video enhancement may include sharpening, brightening surveillance video footage to make details easier for viewing. Here we will show you how to use AI to enhance the quality of CCTV Footage and make the surveillance video crisper, sharper, and clearer. Now, let's follow the post below to get started.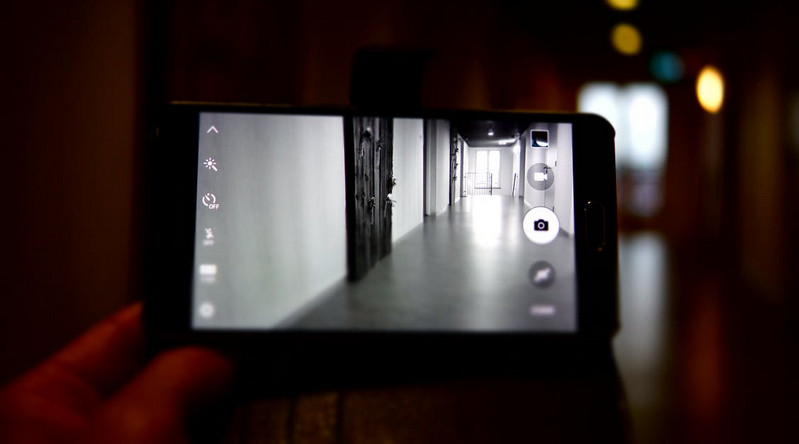 Part 1: What Is CCTV/Surveillance Video Enhancement
CCTV, surveillance video, or security video enhancement is done using non-destructive techniques to preserve, sharpen the video details and preserve the pixel quality. The success of the CCTV Enhancement is directly proportionate to the quality of the video recording.
---
Part 2: Can Surveillance Video Be Enhanced by AI Technology
Thanks to the development of AI video enhancement technology, AI makes surveillance video enhancements becomes easy. AI-powered video enhancers can enhance video resolution and quality automatically. A variety of CCTV enhancement techniques are applied in different arrangements on CCTV surveillance video recordings, smartphone video recordings, dash camera recordings, as well as other types of recordings. We will discuss how Artificial Intelligence is used to enhance surveillance videos.
1. Upscale Surveillance Video Resolution and Zoom the Video
Re-size, or scale a video to a larger resolution to further identify suspects.
2. Sharpen, Bring Details into Focus
Motion blur is the streaking of moving objects in a video. This occurs when the object or the camera changes positions during a single frame. Mobile phones are now so prevalent motion blur has become a common defect in video captures. AI video enhancers can remove blur, sharpen and enhance the edge contrast of a video.
3. Improve the Lighting
Help you uncover details hidden in the shadows of your videos.
4. Warp Stabilization
This is most common today with smartphone video recording. AI video enhancer does a great job in stabilizing shaky video with multi-frame stabilization and reducing movement.
5. De-noise
Remove noise and grain while recovering real detail in your videos.
---
Part 3: Enhance Surveillance Video Using AVCLabs Video Enhancer AI
Driven by Artificial Intelligence (AI) or machine learning, AVCLabs Video Enhancer AI works perfectly in enhancing the quality of compressed surveillance video and supports exporting the enhanced surveillance video as a lossless AVI format. It helps users to remove video noise and video blur and adjusts video brightness, contrast, and saturation in an ideal balance.
Moreover, it adopts information from multiple frames to achieve high-end results for video upscaling, denoising and restoration. With a user-friendly interface and an easily navigable layout, it is a perfect choice for beginners.

Claim:
This software applies artificial intelligence enhancements to a video's visual contents. AVCLabs makes no claims as to the fitness of its software for forensic usage, and recommends that the input video clip be used to lay the foundation for any enhanced results.
Video Enhancer AI
Enhance the video quality to make them more aesthetically pleasing.
Deblur your footage by using machine learning.
Upscale videos from SD to HD, HD to 4K.
Upscale low-res videos onto a larger screen.
Trim your footage frame by frame.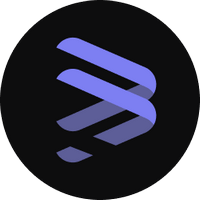 Let's take a look at the following tips on how to enhance security camera videos using AVCLabs Video Enhancer AI.
Step 1
Install and Run AVCLabs Video Enhancer AI
Warm tips: you can click here to check whether your CPU or GPU is capable of enhancing surveillance videos with AI.
Firstly download the AVCLabs Video Enhancer AI from the above button and install it on your Windows PC or Mac computer. Launch it and then you will enter the main interface of AVCLabs Video Enhancer AI.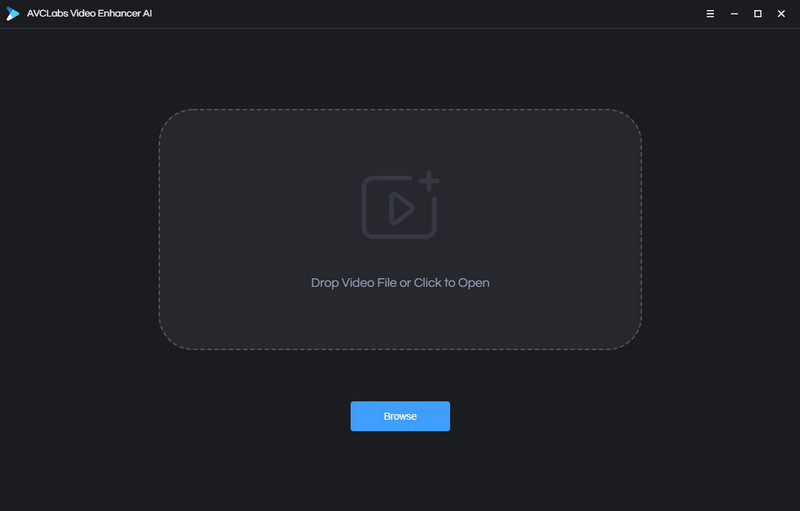 Step 2
Import Surveillance Videos
Simply click on the "Browse" button at the bottom of the program interface and select one or multiple CCTV surveillance video recordings, smartphone video recordings, or dash camera recordings from the computer to import. You can also directly drag &amp drop the videos from your computer to the main window.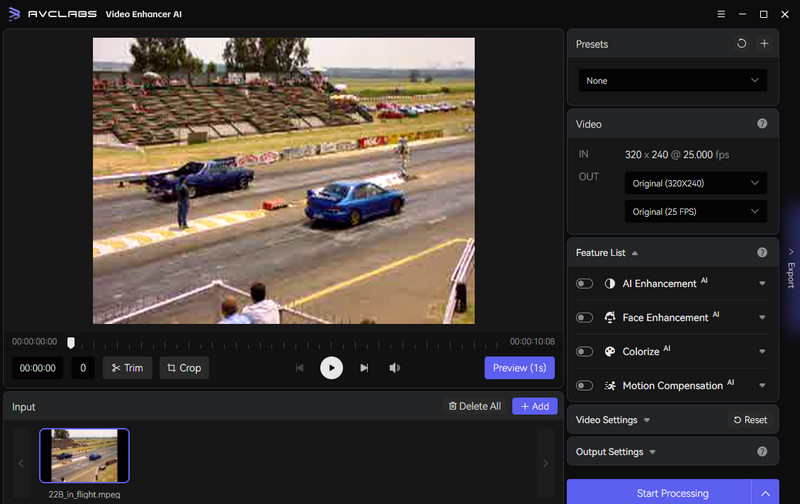 Step 3
Select the Processing Model and Set the Output Parameter
In the right panel of the program, you can choose the AI feature you prefer from the Feature List.
For the portraits in videos, you can turn on Face Enhancement to detect and enhance every detail to make your subject look great.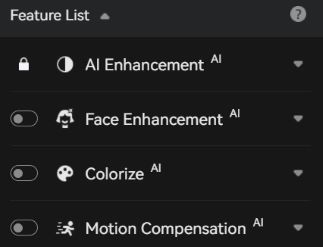 You can also unfold the output preset in Video-OUT section and adjust the output resolution to 200%, 400%, SD, HD, 4K UHD, 4K, and 8K.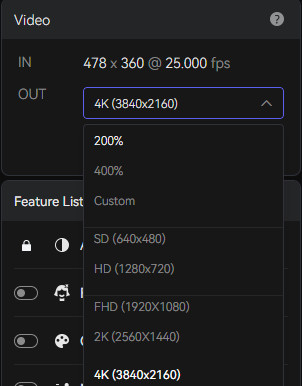 Before enhancing the video quality, you can set the output video format you need. It supports exporting video to MKV, MP4, AVI, MOV, WEBM formats.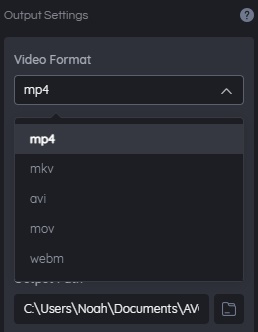 Step 4
Start Improving the Surveillance Video to Better Quality
After all of the settings are completed, click on the Start Processing button to start enhancing your blurry, shaky, grainy, pixelated surveillance videos. The program will start processing frames of your source video and assembling the upscaled video. After the enhancement process is completed, you can click on the "Open Output Video" button to check the output video.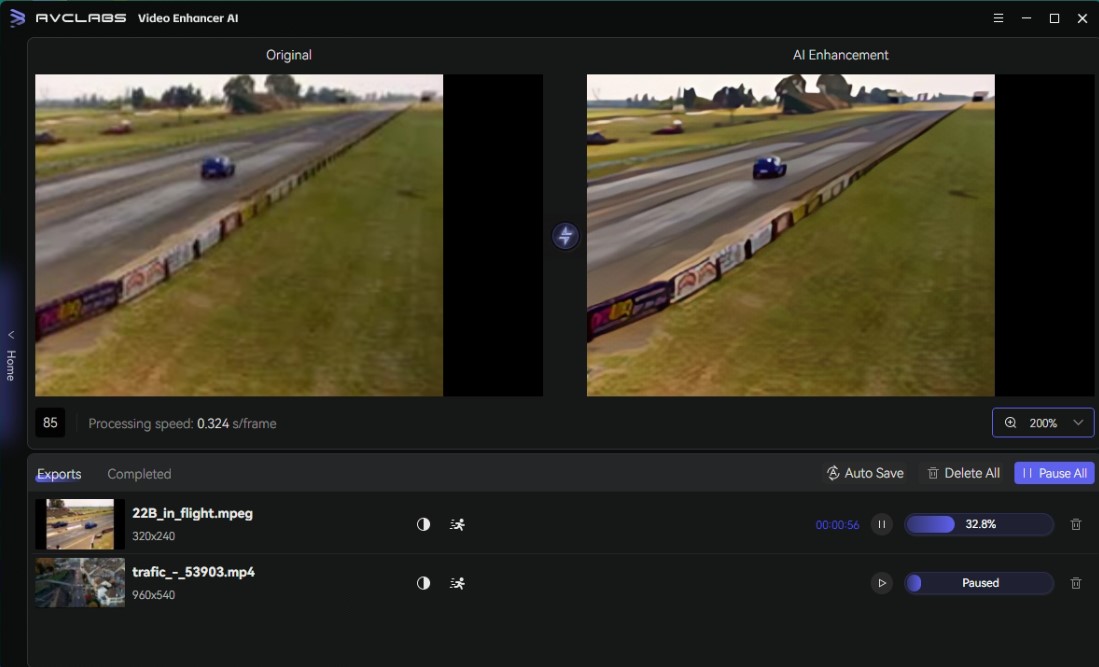 ---
Conclusion:
That's all. As you can see, AVCLabs Video Enhancer AI quickly enhances low-quality CCTV footage. If this video isn't clear enough to present the events, you may seek enhancement services to improve the visual appearance of the digital video images.
Try AVCLabs Video Enhancer AI to breathe new life into your footage!
---

Video Converter

DVD Converter

Video Editor

Enhance Video Quality

Enhance Image Quality

Remove Objects